Alison has written extensively for the stage. Most recently she collaborated with The Rabble to write My Dearworthy Darling, which was produced at the Malthouse Theatre, Melbourne in 2019, and wrote new dialogue for Beethoven's Fidelio, for WASO and the 2020 Perth Festival. 
Opera libretti include Mayakovsky, score by Michael Smetanin (Sydney Chamber Opera 2014), and The Riders, score by Iain Grandage (Victorian Opera/Malthouse Theatre 2014). The Riders was nominated for four Green Room Awards and was named Choral/Vocal Work of the Year in the 2015 Art Music Awards. It won Best New Australian Opera and Barry Ryan won Best Male Lead. The libretto for Mayakovsky was shortlisted for the Drama prize in the 2015 Victorian Premier's Literary Awards.
Her plays include Lenz (Mene Mene Theatre Company, Melbourne Festival 1996), Samarkand and The Famine (Rules of Thumb season, Red Shed Company, Adelaide 1997 and ABC Radio 1998), Blue (CIA, La Mama, Melbourne and the Street Theatre, Canberra, 2001). More details of her theatre work are in her full biography.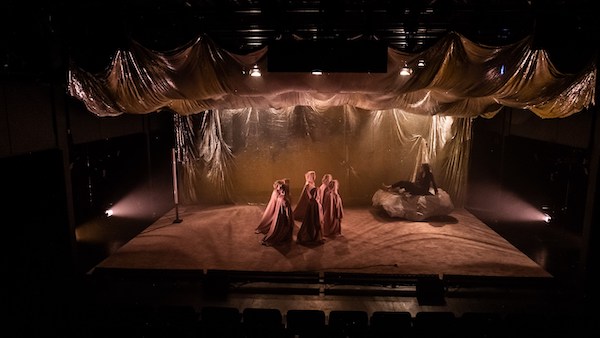 My Dearworthy Darling at Malthouse Theatre. Photo: David Patterson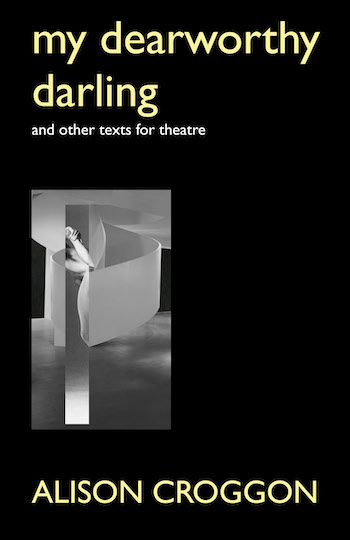 my dearworthy darling
Texts for theatre
A woman on the verge of a breakdown begins to hear the voice of a mediaeval mystic. The convict wife of an Australian settler faces the bloody price of colonisation. A man murders his wife and flees to a country town. A girl is visited by a vampire and uncovers her hidden past.
In these four hallucinatory texts for theatre, written over the past two decades, the past is never dead: its violence reaches into the fractured present. Croggon's characters struggle through a world alienated by trauma. Some find their truths: others remain lost. Disturbing, ecstatic, ambiguous, affirming, these poems for the stage unpick the seams of reality, opening the dark places of memory.
.
Agent: Jenny Darling and Associates
PO Box 5328
South Melbourne VIC 3205 AUSTRALIA
Telephone: 61 (0) 3 9696 7750
Email: jenny@jennydarling.com.au
Please contact for book business ONLY